Our main services
What can you expect from us as a Dutch real estate agent at the Costa del Sol? We are used to the Dutch mentality so we like to call you back, keep you updated on developments and deliver what we promise. In short, we keep the lines short and clear. We are also fairly direct and don't like to beating about the bush. Below we will briefly show what our main services are in Southern Spain.
We are mainly provide our services in the purchase and sale of real estate:
Private real estate sales and purchases
Purchase and sale of investment property
Purchase and letting of private real estate
Supervision of work activities at your home
We can, of course, also assist you in the following activities (without being exhaustive):
Supervising a renovation or a new building;
Supervision of the interior decoration/styling;
Supervision of the exterior decoration/styling;
Sign up for new energy suppliers;
Change of energy suppliers;
Guidance in getting documentation
In addition to the above activities relating to your home, the purchase/renting of a home and the letting of a home require some official documents. We provide you with all the information you need to obtain these documents and can guide you in actually applying for and obtaining them.
This concerns in particular the following documentation/issues
Requesting and obtaining a NIE number;
Open a Spanish bank account;
Purchase agreements/documents relating to the purchase/sale of a house;
Applying for, and obtaining residence documents;
Social security (care insurance);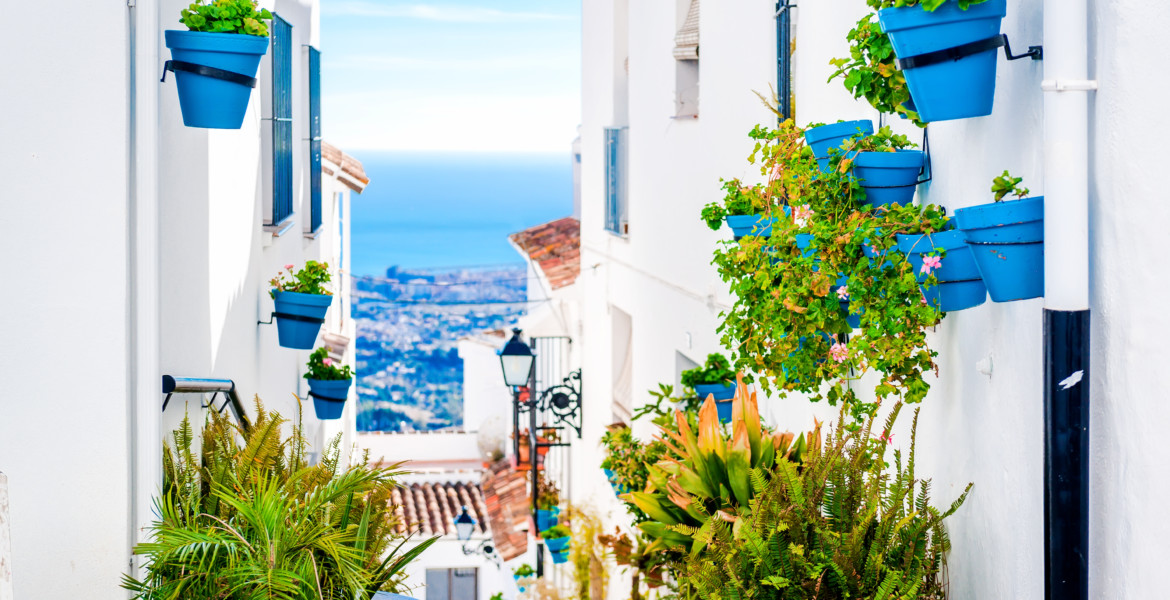 An outline of the process
The search for a home abroad usually takes place in a slightly different way than a search in the country where one lives. Various factors can make the search more difficult, such as language, regulations and market conditions. We can make the search easier (and more fun). Below we outline a possible course of action for this beautiful adventure.
Where it all begins
We would like to estimate what you are looking for, for example you may want to buy a house/apartment as a second residence or as an investment, or you may want to combine both.
It is also important what type of property you are looking for: an apartment, a detached house, etc. The wish list can contain many features, such as a terrace, car park, garden, swimming pool, and so on.
Together with you, we try to make everything as transparent as possible, so that we can make a targeted search for you.
After we have made the search, we will present to you our findings, with objects that we think are suitable for you. We will discuss these objects and make a shortlist of them.
Several scenarios are conceivable: if you are not already in Spain, you can travel to the Costa del Sol to visit the houses, but we can also use a video connection to walk with you through a house, so you get a better impression. It is also possible to visit several properties in a short period of time in that case, we make a careful planning.
If the dream house is not included, we will continue our search! Once you have found the dream home, the purchase process follows.
Based on years of experience in real estate brokerage, we can provide you with extensive and up-to-date information about the entire process. Think of possible financing, insurance, the complete legal process, the additional costs, construction technical matters. We can also advise on the entire process of building a house in Spain, for which we work together with leading architects from the Netherlands, Belgium and Spain.
Establishing a budget
In order to find a suitable home, it is important to set a budget. This often makes the search easier, it is also good to have a good overview of the additional costs when purchasing a house. In addition to the purchase price agreed with a seller, there are a number of additional costs. These are transfer tax, notary and attorney fees and the costs incurred when registering in the various registers. In addition to the purchase price, you must take into account approximately 12% or 13% of additional costs.
If you opt for a new-build home, a further 1.5% will be added to the tax. Sometimes the costs for the connections of water and electricity are also charged separately. If you use financing when purchasing your home, these financing costs will be added. If you take the additional costs into account, then a good budget can be specifically determined afterwards. If you have any questions about this, we can of course help you with this.
Investing in Spanish real estate
When you buy a house in Spain you can also renting this house out. The Costa del Sol is a very popular holiday destination for tourists. Buying a property on the Costa del Sol can therefore certainly be a good investment for your equity. Besides that you enjoy the house yourself, you can rent it out when you are not living in it. This gives you not only a lot of living pleasure for yourself but also a good return on equity. You can rent your apartment yourself through various sites but you can also let us take care of it so that you don't have to worry about it. If you want to rent a house in Spain, you need to request a registration number from the municipality, where we can provide our service of course.
Administration of real estate
A house abroad sounds fantastic of course, but who will care for the house if you are not there? For several house owners on the Costa del Sol we provide the administration with full satisfaction. We always ask the owners what their wishes are, so we can offer our best service. This can be about the maintenance of the garden, the pool, but also for example about the key management of your house so that there is always someone nearby with a key of your house available for guests or other emergencies.
For more information about buying property in Spain, read more on our blog and in the guide to buying a property in Spain.
Do you have any questions for us? Feel free to contact us!