Nerja
Nerja is the most famous resort east of Malaga and is about 50 minutes drive from the airport of Malaga and about 1 hour 20 minutes from the airport of Granada. Whereas to the west of Malaga mainly the high-rise buildings are present on the boulevards, this is not the case here: it is forbidden to build higher than four floors.
The life of your dreams...
...build up your new home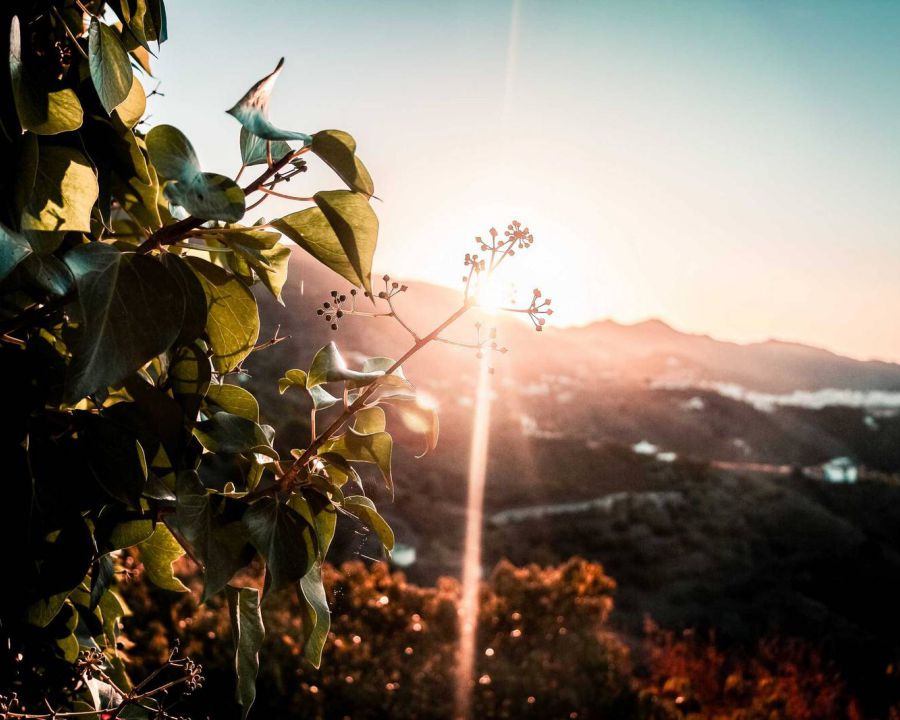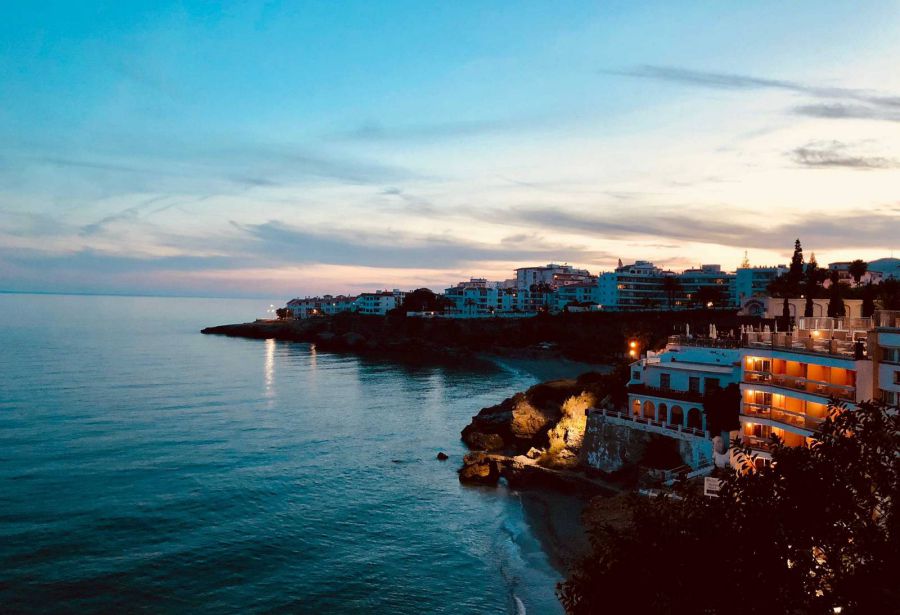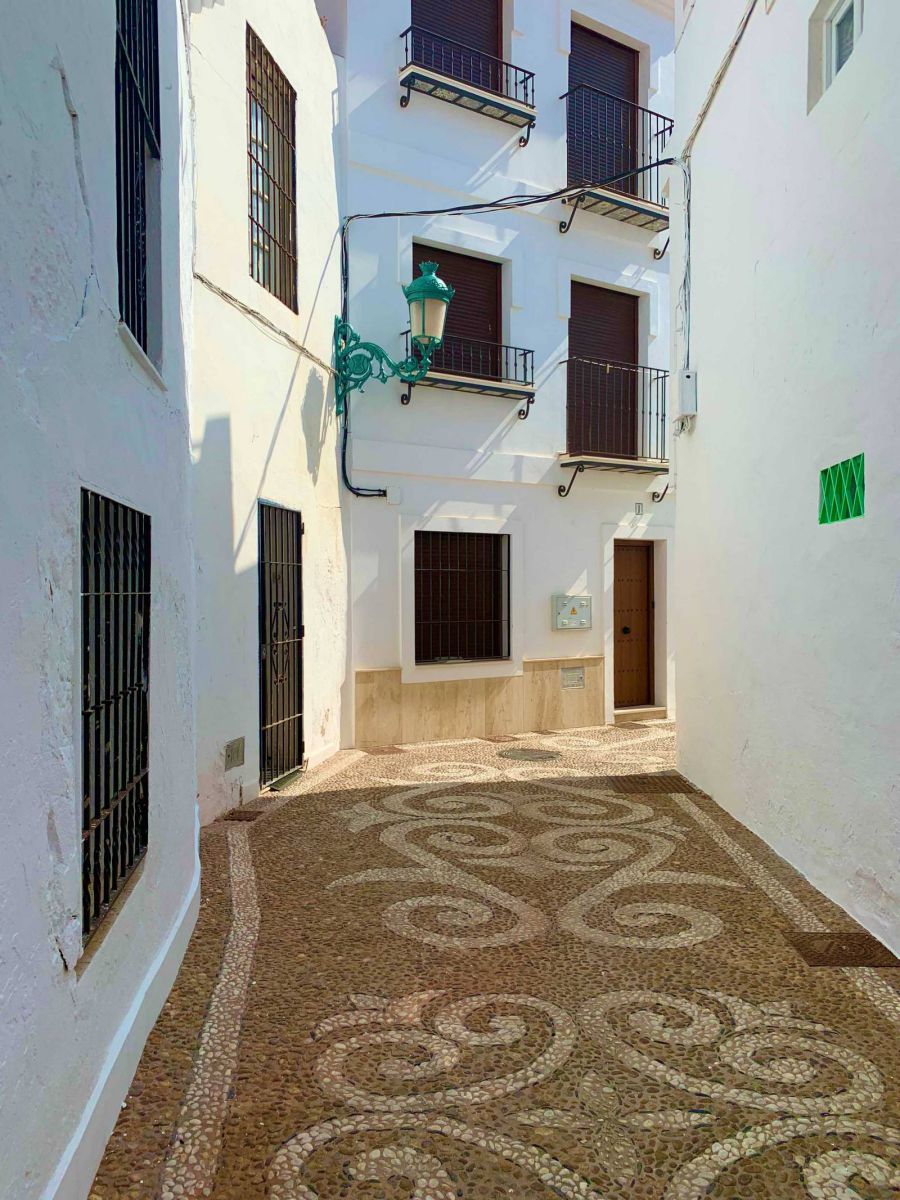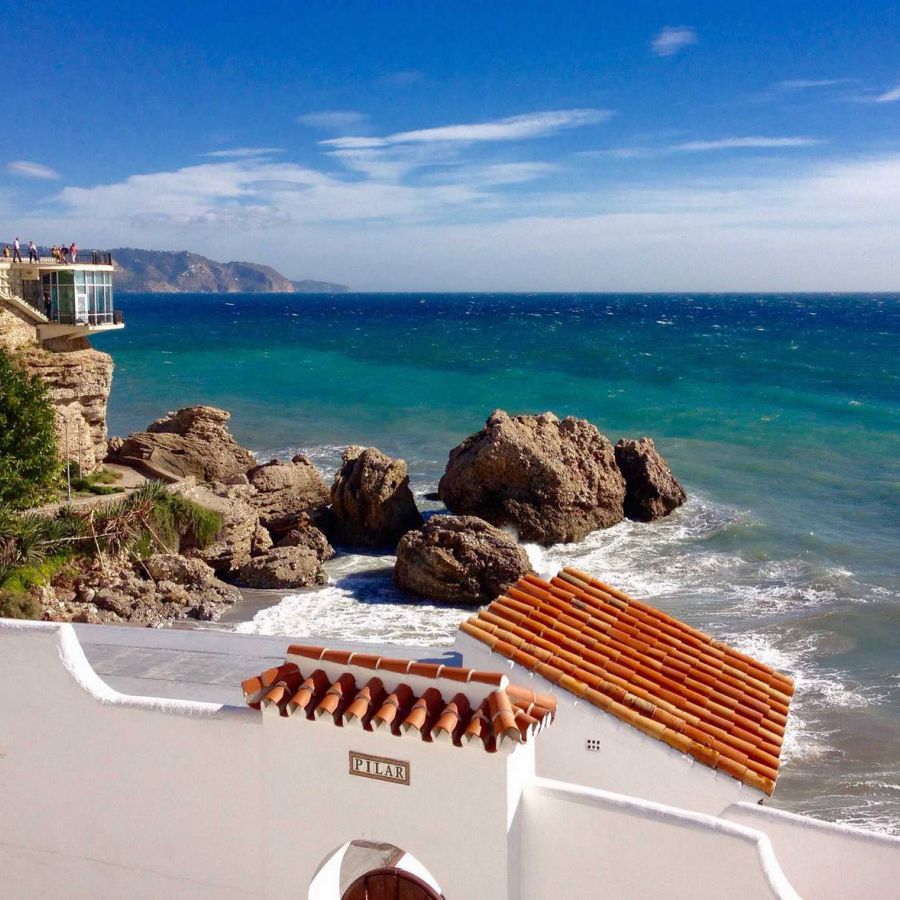 "Happiness is made of a lot of dreams and a little bit of reality."
Surroundings
Everything is in place
In the summer it has a lot of visitors from the various surrounding cities and there are many tourists. Due to the favourable climate, many people decide to enjoy their retirement or spend the winters here. When you are looking for a house with the potential to rent it out in high season Nerja is certainly a good option, but also for (semi) permanent residence is this place very suitable.
Nerja, like Torrox, has a very pleasant climate with milder summers and very pleasant winters. It is a village where there is much to see, such as the caves of Nerja, the river Chillar, Balcón de Europa and not forgetting the beautiful beaches. Besides these sights, the center of the village is very lively and buzzing with cosiness in the evening through the many dining and drinking opportunities. In short, there is something for everyone!
Nerja is known for its beautiful beaches, hereby some beaches of Nerja highlighted:
Nerja is known for its beautiful beaches, here are some Nerja beaches highlighted:
Playa Burriana
This is the most visited beach in Nerja and that is mainly due to the beautiful sandy beach, no less than 800m long and 40m deep. The beach also gradually slopes off, which makes it very suitable for smaller children.
On the long beach, with a beautiful promenade, there are several restaurants. A cozy hustle and bustle!
Playa Maro/La Cala de Maro
This beach is not located in Nerja, but in the adjacent Maro. It is one of the most beautiful beaches in the area, with crystal clear water and beautiful surroundings. From here are also kayak tours organized, which is highly recommended to do!
La Torrecilla
After Playa Burriana, this is the most visited beach in Nerja. It is easily accessible with several entrances to the beach. This beach is also gradually decreasing, but with a length of 300m it is shorter than Burriana.
El Playazo
This beach is not yet developed and therefore it has no promenade. There are some Chiringuito's, which are cheaper and of good quality compared to the other beaches. Especially Spaniards visit the beach in summer and on vacation days and then the beach is also well occupied.
La Calahonda
This special beach is located right next to the Balcón de Europa, in the middle of the center of Nerja. It is a beautiful beach that is still used by fishermen and where also the original fishing cabins are. Despite its location in the middle of the center it is not always very busy, because this beach is sometimes overlooked.
Playa el Salón
Also this beach is located next to the Balcón de Europa and is somewhat larger than La Calahonda. It is especially popular with the Spaniards themselves. Also on this beach is no restaurant / promenade. For this you have to go back up the hill, where of course there is more than enough choice.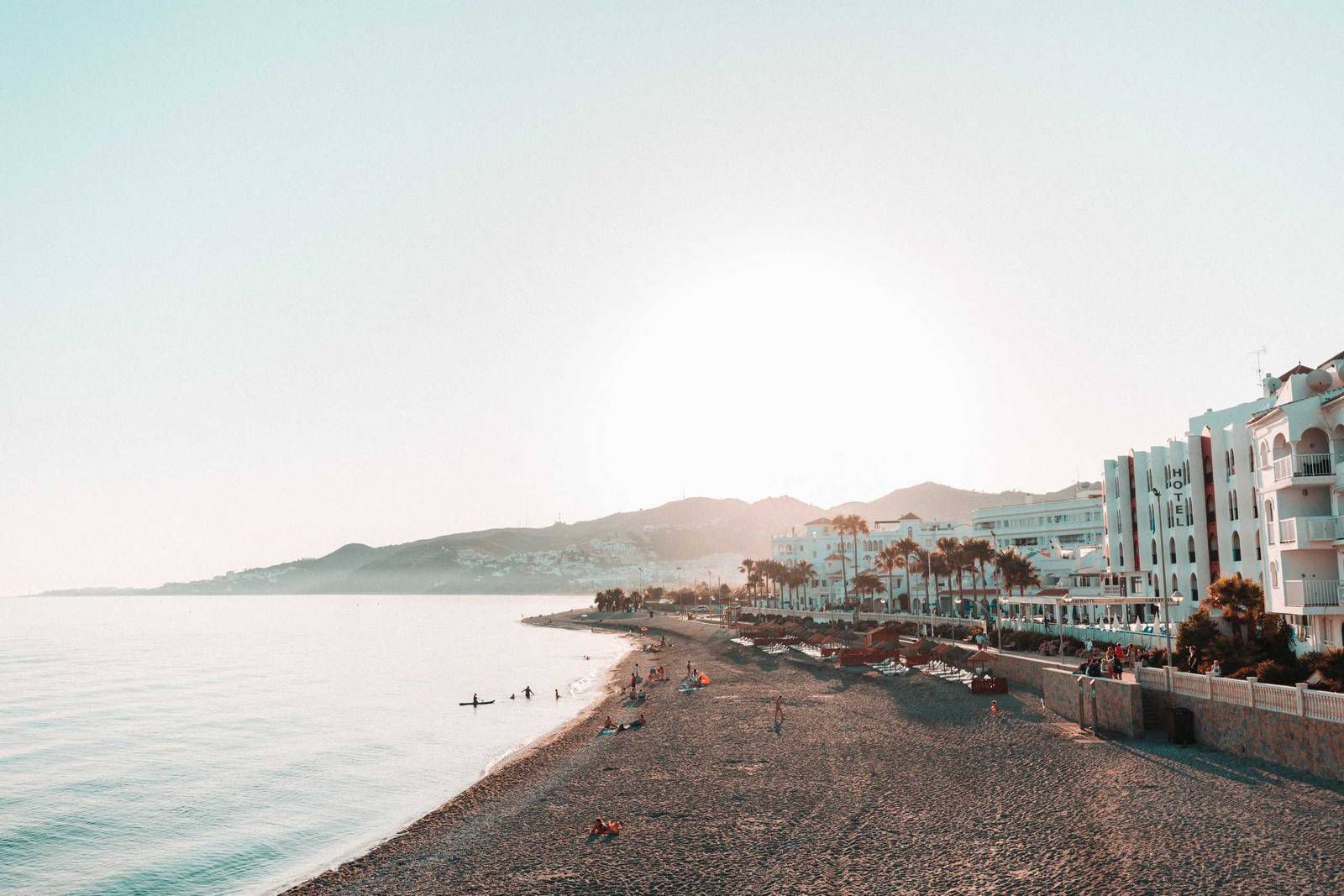 Playa Carabeillo
This beach is located next to the busy Burriana beach and is not easily accessible for the disabled, because access is granted via a steep and narrow staircase. This does mean that the beach is relatively quiet. On the beach itself there is no restaurant or bar, for this you have to take the same staircase (117 steps) back and visit the kiosk or the many restaurants of the Burriana beach. A well stocked beach bag is a must here! Once on the beach it is really beautiful (and therefore relatively quiet!).