Benalmádena
Benalmádena
Benalmádena is located between Fuengirola and Torremolinos.
Benalmádena has not been known to tourists for very long, but because of the many visitors in Torremolinos, this seaside resort has become more and more famous.
Inhabitants: 68.000
Districts: Benalmádena Costa, Benalmádena Pueblo, Arroyo de la Miel
The life of your dreams...
...build up your new home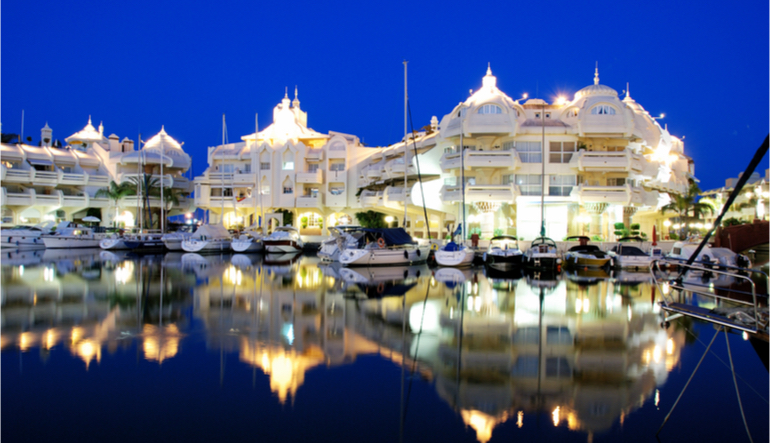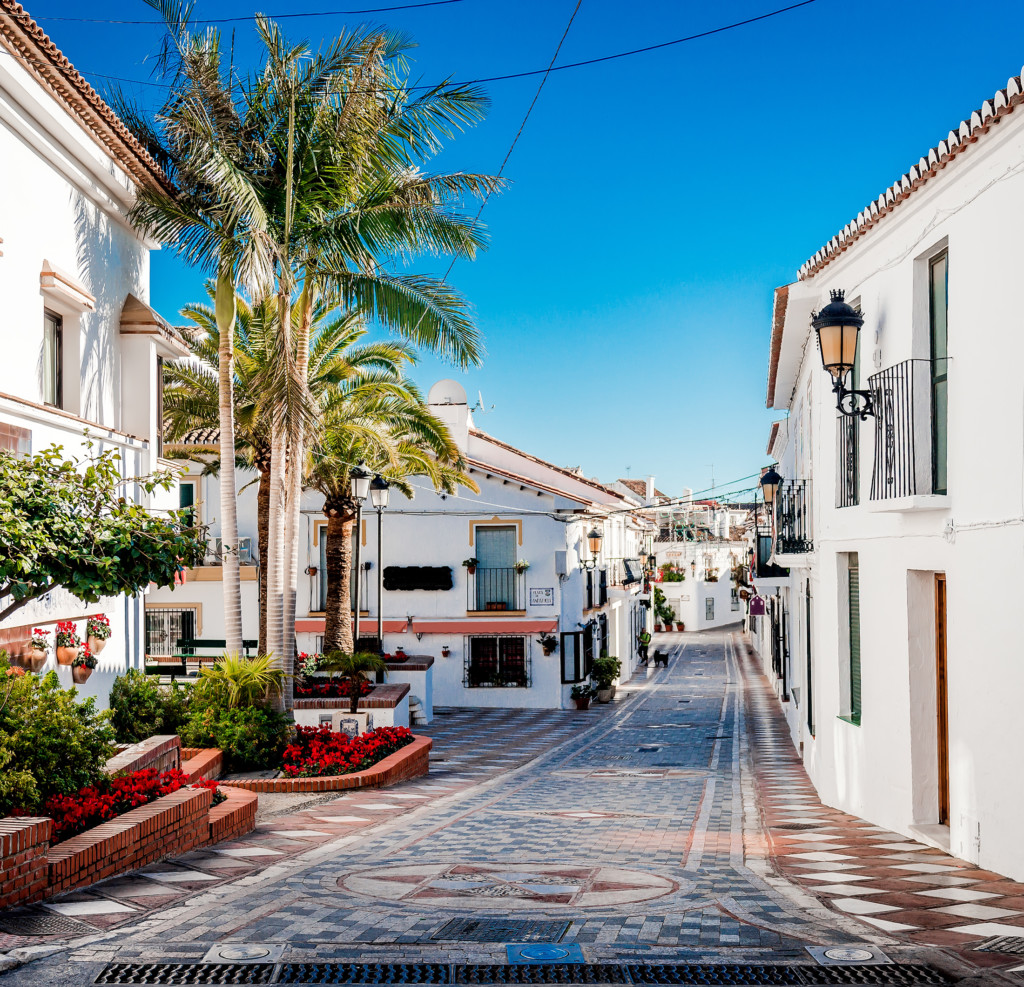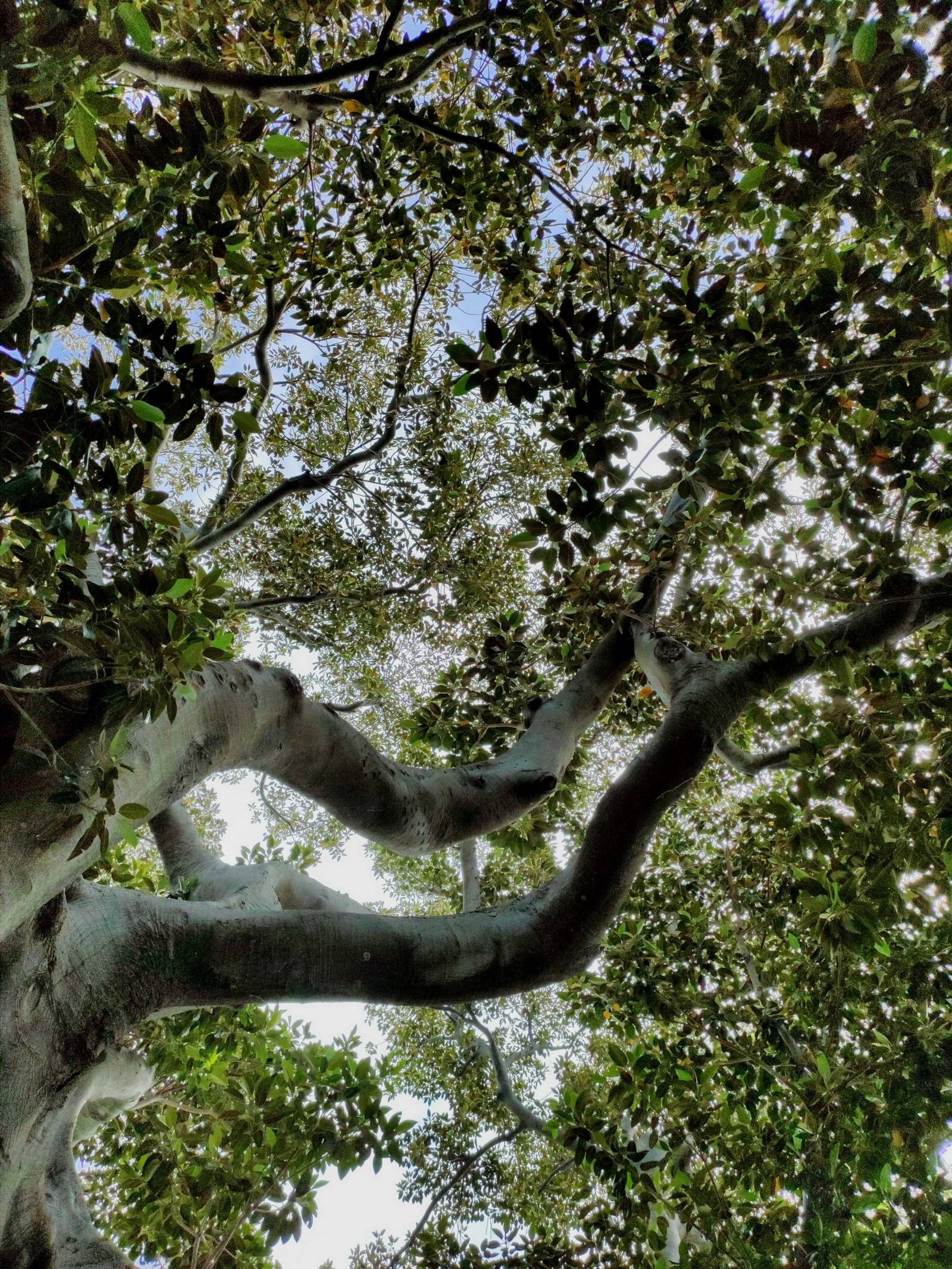 "Dreams become realities for those strong enough to believe in them."
Surroundings
The resort is newer than Torremolinos and Fuengirola and therefore looks neat and modern.
The marina, Puerto Marina, of Benalmádena is an absolute must to visit. This port is built in the Moorish style and has 1,100 moorings with ships up to 6 meters long. On the promenade there are shops, bars and restaurants so you can stroll in the evening and admire beautiful ships. There are tours to book for a few euros, so you can sail through the port (approx. 30 minutes). Also, especially for children, feeding the big fish is a entertaining! From the harbour also boats leave for the open sea to spot dolphins, these often swim around!
Benalmádena Pueblo has mainly white houses and is also called the 'white village'. It was founded in the eighth century by the Moors and is a beautiful and authentic Andalusian village. It is located about 2 kilometers higher inland and has a beautiful view on the coastline due to its elevated position. This village also has a cozy central square with orange trees and narrow streets with a cozy atmosphere. Especially in the evening it is a charming town with several restaurants and cafes, where it is wonderful to stay!
Benalmadena Pueblo - El Fike
Golf lovers can indulge themselves in the Costa del Golf, as the Costa del Sol is also called. Nowhere else in Europe are there so many golf courses close together, namely more than 50! Benalmádena has three, of which Golf Torrequebrada is the most luxurious and largest.
Recreation
Activities and attractions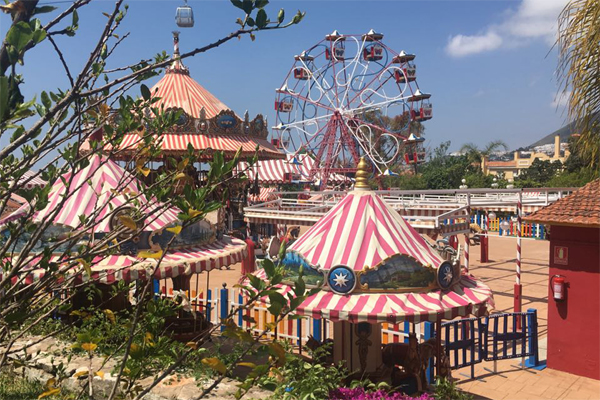 Tivoli World amusement park
A fun amusement park with more than 40 attractions, such as a free fall of 60 meters, bumper cars, karts, roller coaster and a Ferris wheel. All over the park live shows are given such as a 'wild west show' and there are shows on a large pirate ship. In short, fun for the whole family! Please note the opening hours of the park, which can be found on the website.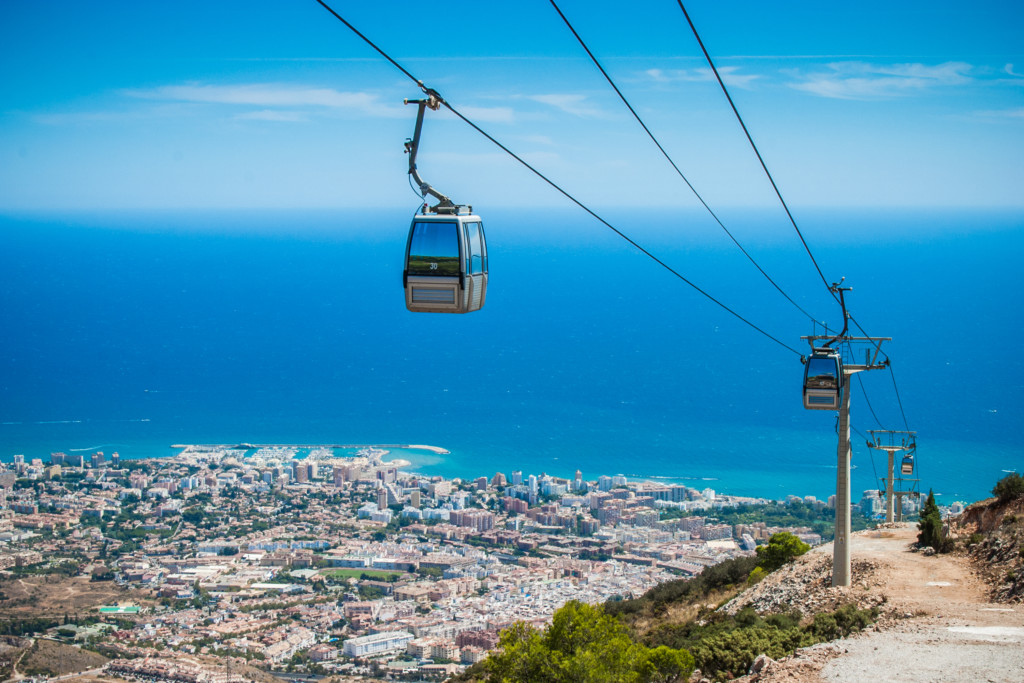 Cable Car
A well-known attraction in Benalmádena is the cable car, which can be seen from the motorway from Malaga to Marbella. The access to the cable car is opposite the amusement Tivoli World. Once upstairs, the view is phenomenal and there are several hiking trails where several viewpoints have been created. See all the possibilities and tickets at the website.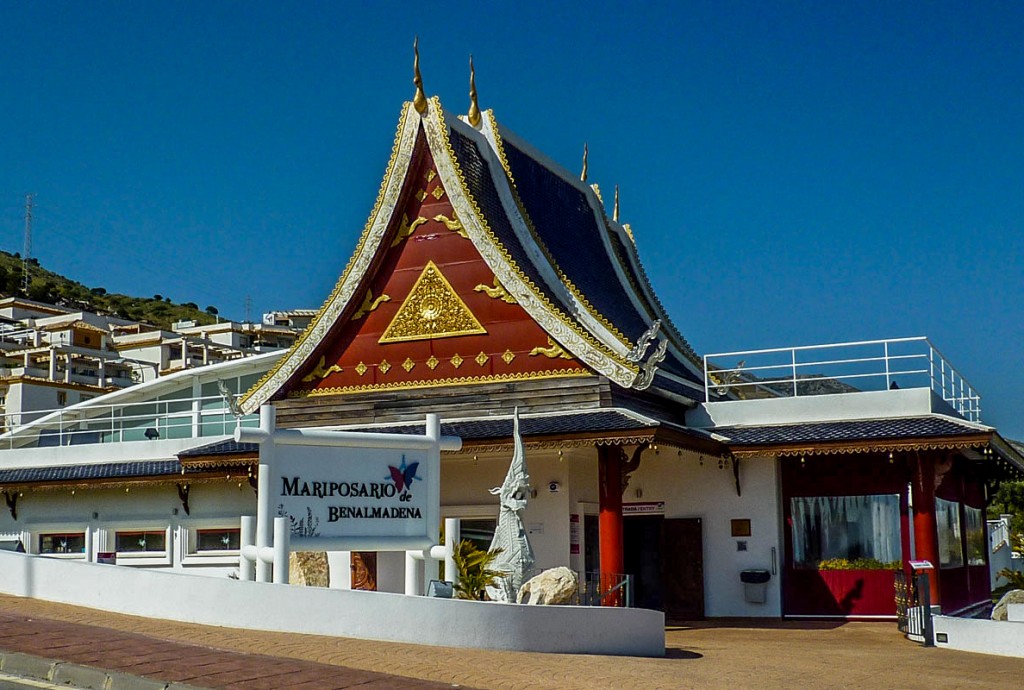 Butterfly park Mariposario
All about butterflies, but also exotic birds and reptiles. For more information visit the website of the Butterfly Park.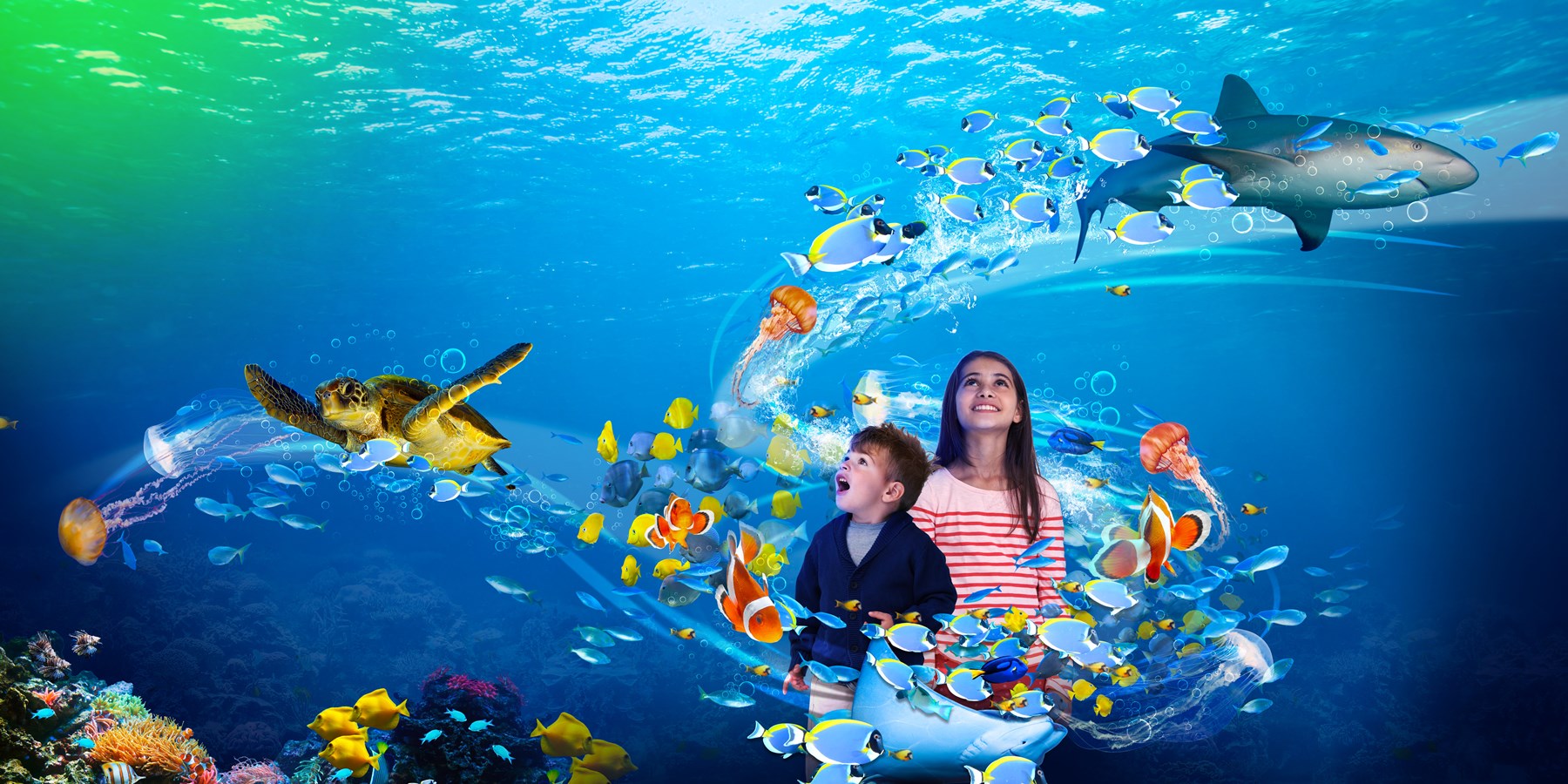 Sea Life and Selwo Marina
Two amusement parks where marine animals are concerned. In Sea Life there are many aquariums to admire and a whole department about jellyfish. Selwo Marina is a park with among others: dolphins, seals and sea lions. It is also possible to take pictures with the dolphins and sea lions and touch them. You can buy the tickets online at the website Sea Life and Selwo Marina.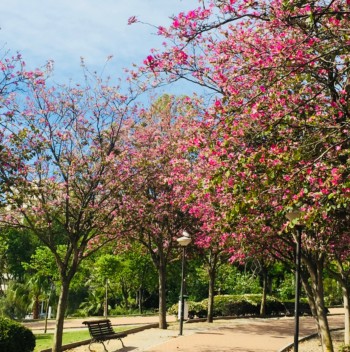 Parque de la Paloma
A beautifully landscaped park, with several ponds and fountains. For the childrens there are several playgrounds and there is a small petting zoo. Chickens, ducks and rabbits walk around the park.